Dates for the school holidays
for the coming academic years are detailed below. These apply to community and voluntary controlled schools in Essex.
Please note:
These dates may vary slightly for individual schools, especially Foundation and Voluntary Aided schools.




In addition, schools allocate five non-pupil days out of the school days indicated.



You are strongly advised to check with your child's school before making any holiday or other commitments.
Term dates for the 2020 - 2021 academic year are: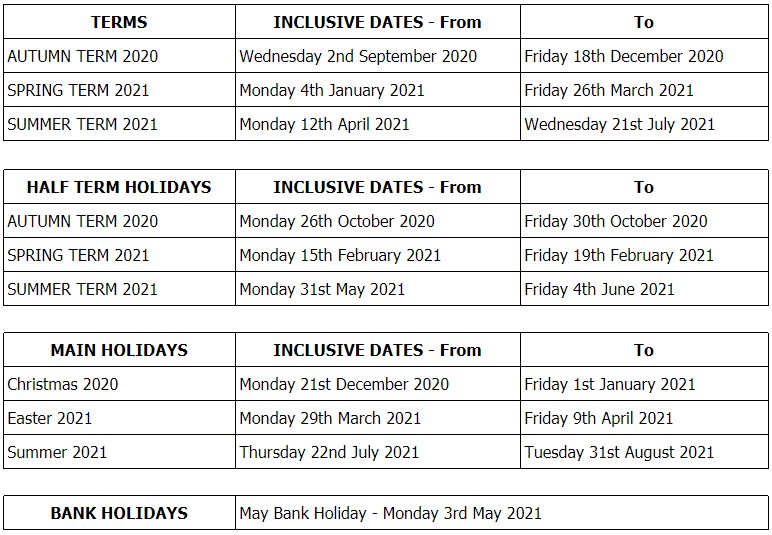 Term dates for the 2021 - 2022 academic year are: